FULL MERCH KIT SET FOR YOUR SAFETY!
The patented designed R.M.I Merch Kit will save you valuable time and money. This kit can be safely attached to the user's pants using the plastic belt clip. With a dedicated spot for your R.M.I '2-in-1 Auto-Retractable Safety Cutter' you will never forget where it is. Inside the zipper pouch you can store items essential for day to day operations. Included in the Merch Kit are x5 10 hang tabs and an x5 80-page memo pad. x1 set of 5 Refill Blades, and a Blade Disposal Station.
ALLOW US TO SHOW YOU WHY IT'S SO GREAT.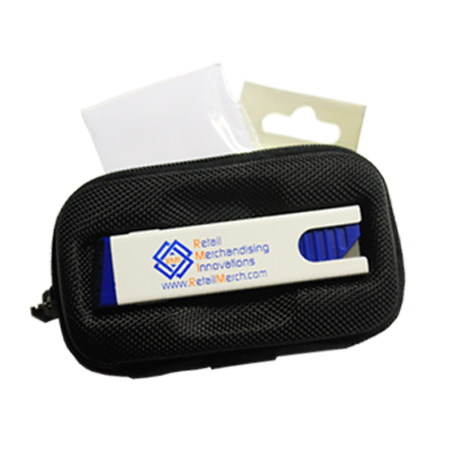 Includes Merch Kit in a set of 5!
.
Includes a Pack of Refill Blades!
The bundle also includes a Blade Disposal Station!
IT IS ALL ABOUT DETAILS
PRODUCT: Merch Kit Bundle
ID: MK0001
MADE OF: Polyurethane
MEASUREMENT: 13.2 x 7.8 x 5.2 cm
WEIGHT: 164 g